Yesterday, IMG, the leader in sports and media, announced that Petra Kvitova –two-time winner of  Wimbledon — has signed a multi-year contract with watch brand Ritmo Mundo as a brand ambassador.
Those who love tennis may remember Kvitova's Ace win against Maria Sharapova in 2011 in the final match of Wimbledon. It was there that she truly made a mark in women's tennis. Since then she has amassed more than a dozen key titles.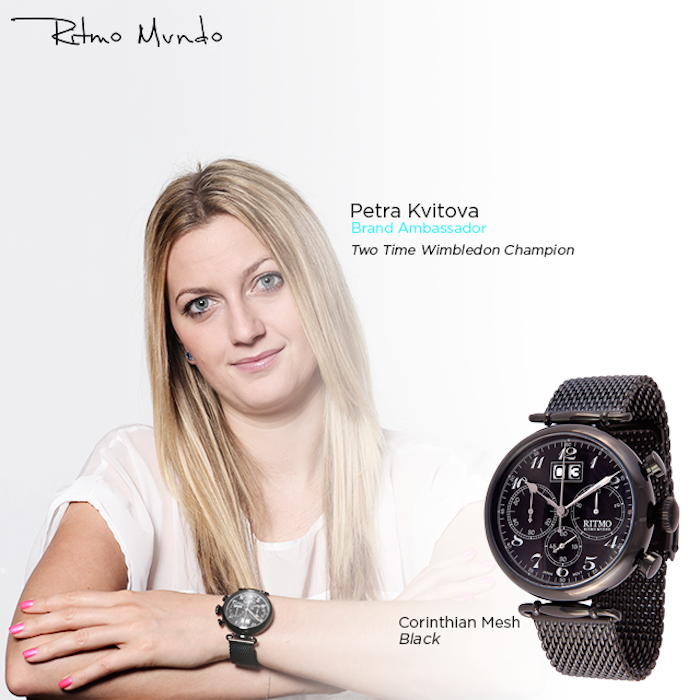 What is refreshing about her relationship with Ritmo Mundo (which also sponsors IndyCar racing, soccer and women's cycling)  is the fact that she opted to work with a brand that is not over-the-top pricey (as many athletes do).  Ritmo Mundo is a very affordable, top-quality, cutting-edge and trendy brand that can be had for under $1,000 retail. It's a great match.  To read more about it, visit ATimelyPerspective.com.