Sometimes brands go overboard. They search back in their archives for historical context and – in their efforts to reinterpret the watch or collection – they fail because they just don't project the designs according to current trends and desires as appropriately as they should. When we visited the Piaget boutique a couple of weeks ago to see the brand's specially developed "Extremely Piaget" collection of watches and jewelry (designed for the recent Paris Biennale), and when we ventured back into New York yesterday for a look at new watches to be unveiled at the upcoming SIHH, we wondered if the brand just might have gone overboard.
Piaget is a brand with a rich and storied past – not only as a legendary watch movement manufacturer, but also as a leader in high styles and fashion. True Piaget followers can recall the heady days of decades ago, when – in a quartz revolution era where many Swiss watch brands were hurting – Piaget turned heads – startling the world with its bold, beautiful designs.
In fact, Yves Piaget was an important factor in those days. He was highly connected to the world of fashion, celebrities, politics (even acting as an Swiss ambassador at one point in time for South Africa) and more. In his travels during the golden days of the 1960's and 70's, he frequently associated with famous people such as Andy Warhol and Jackie Kennedy. They became enamored of him and of the bold and daring watches Piaget was creating. (I must admit, as a young girl in the early 1980's, I, too, was enamored with Yves Piaget and his beguiling charm. It wasn't difficult – he was one of the most charismatic gentlemen of the era – and continues to be so today.)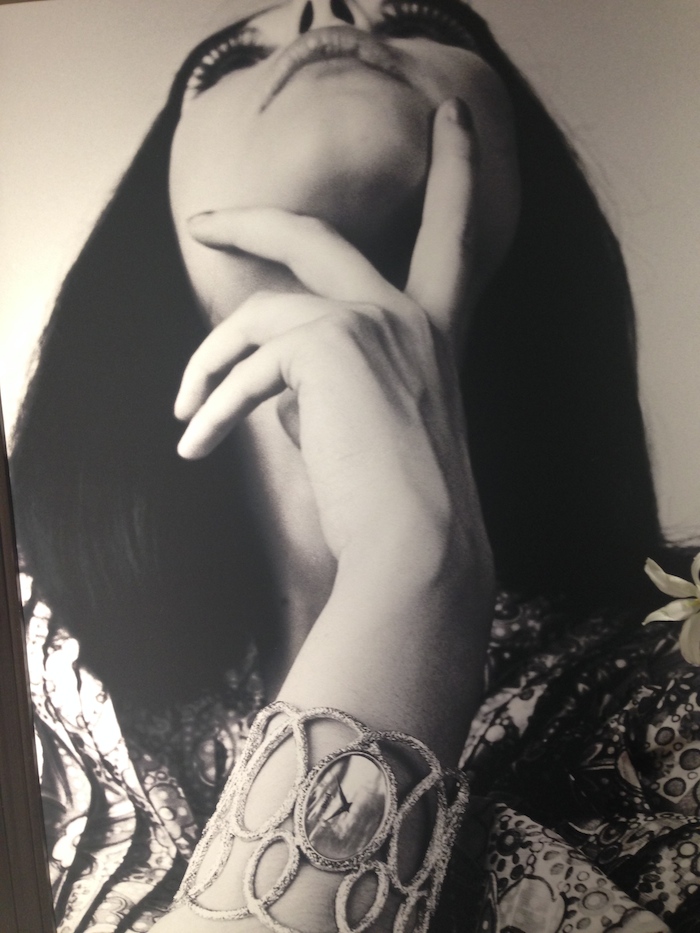 Jackie, in particular, was fond of wearing a gemstone-adorned Piaget watch that had character and panache. Gemstones – especially hard slab stones such as coral, turquoise, jade, malachite, rubellite, tiger-eye and others – were staples in the collection of stylized cuff watches and pendant watches that the brand turned out.
Today, as Piaget looks to its roots to reinterpret those glamorous free-spirited styles, the brand opts to tune it in to today's sophisticated woman. The newest Extremely Piaget watches — one-of-a-kind re-editions created for the Biennale in Paris — recall the unique universe of that era. These pieces deftly incorporate gemstone slices as dials in much the same way Piaget pioneered that move in half a century ago.
In fact, according to Philippe-Leopold Metzger, international CEO of Piaget, "We opted to reinterpret the designs of the 60's and 70's because of the beauty and free-spiritedness of them. We are certain they are perfect for today."
We here at ATimelyPerspective agree. The 37 stunning one-of-a-kind Extremely Piaget watches (and hundreds of pieces of jewelry) recalled the colors and combinations that put this brand on the fashion maps around the world in the 60's and 0's – but did so with a style and panache perfect for todays discerning woman. For us, Extremely Piaget did not go too far to the extreme.
So, yesterday as we went for our Pre-SIHH sneak-peek, we wondered what was in store, but recalled what Metzger had said about the Biennale collection: " It is not only about the stones but also about the gold, we can work gold finishes like we did in the past but with some nuances. It is difficult, but very rewarding."
Thus, when we got the first glimpse at one of the women's watches slated to be officially unveiled in Geneva during SIHH — vintage-inspired "traditional oval" — we came full circle with Piaget. The women's Traditional Oval watch is a limited edition of the watch Jackie O wore, minus the colored stones and in slightly updated format designed to capture the luxurious beauty of the bygone era. The new versions feature silver-toned dials and claw-set diamond bezels for seductive appeal. Each of the 24 brilliant-cut diamonds is individually handset.
Even better, the watches feature elaborately engraved bracelets that underscore Piaget's deftness at goldsmithing. Each bracelet features polished links that are hand assembled, soldered and then individually hand engraved by a master engraver. The process of completing one bracelet takes approximately two days of time. The handcrafted finished effect has an almost iridescent effect that looks magnificent on the wrist. Offered in 18-karat white gold and pink gold, the new watches deftly blend tradition, technical know-how and jewelry-making prowess into pieces appropriate for today' socialites, celebrities and Piaget lovers.