Chopard, a legendary creator of watches and jewelry for more than a century, offers women some of the most stunning pieces available on the market. But this new Imperiale 36mm watch had us turning heads with its beauty and regal elegance.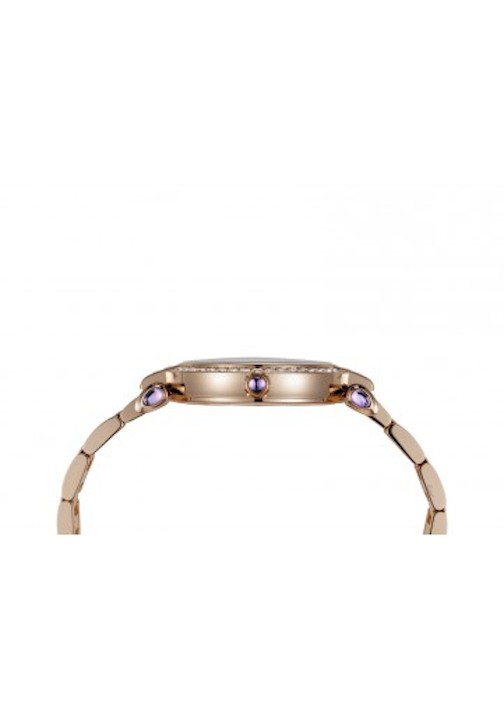 Crafted in 18-karat rose gold in a sculptural play of curves and lines, the case and bracelet of this watch shimmer with allure. The iridescent mother-of-pearl dial is further complemented by the shimmer of the diamond-set bezel. But – that isn't everything. Turn the watch to the side and witness the beauty of shimmering amethysts set like a secret sidelong glance. For those who love a regal look, this new Chopard Imperiale offers a flirty whimsy that goes a long way. The watch retails for $44,890.
Several other stunning new versions are on the market — including the one below. Visit Chopard  for more information about the Imperiale.